With the academic year in full swing, it's back to classes, homework, and extracurricular activities.
Not only that, but it also means that it's back to working on a computer, dealing with digital documents, researching online, creating documents, and downloading your readings and handouts from your profs.
Being on a computer, you'll automatically find yourself searching for the modificare PDF you need, whether it be a word processor, an image editor, or a programming tool.
Obviously, the academic setting is already difficult to balance without the added stress of dealing with digital documents – including the PDF format.
While you may not think it, a PDF tool is an absolute must. This can include anything from taking notes and filling out registration forms to transferring content and editing content.
Below, we make a pretty strong case of why and when a PDF tool should be part of the must-have applications on your desktop.
Working with MS Word documents and Scanned PDFs
In addition to searching for a cheaper (read, free) Microsoft Word alternative, getting a PDF tool while you're at it will give you an additional bonus. A PDF tool can easily convert PDF to Word, allowing you to import and work with those same applications.
Moreover, when working with PDFs that have been scanned in, you need the OCR technology to convert image PDFs into textual content you can edit. Quality PDF tools come with OCR included, giving you a two-in-one tool.
Digging up Data for Research Papers
For those of you majoring in sectors that work with data, digging up statistics and numbers will be your primary goal when it comes to backing up your thesis, research papers, or putting together your stories.
For instance, being able to convert PDF to Excel will allow you to analyze or summarize tabular data in Excel.  Extracting tables from PDF sources gathered from online research with a bonafide PDF conversion tool can give you control over your own data analysis you need to back up your claims.
Taking Digital Notes while Studying
Now that a lot of source material is digital and in the PDF format, we know that reading material can be more difficult to interact with, which is helpful when retaining information. How many lines do you highlight when studying out of a hard copy textbook? How many comments and notes do you jot down as you research?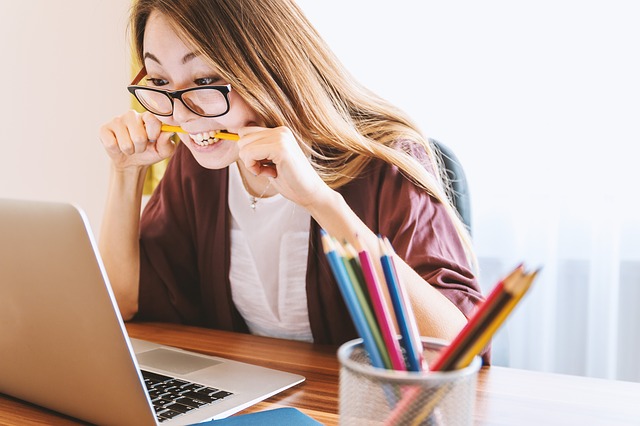 PDF annotation features can help you do that digitally. Don't print up the document. PDF tools with an annotation feature will let you mark up PDF pages with your own reminders and tip as you read. You can do it in a variety of ways: add sticky notes, comments, underline text, and add text, just to name a few. .
Editing PDF Documents
Despite the long-held believe that PDFs are hard to modify, editing PDF documents can easily be done at the textual or file level. A PDF editing tool can be your saving grace when you need to stitch together assignments, send off a research paper or make quick edits to a final draft.
A few things a PDF converter & editor can help you with: 
You can create new PDFs by using pages from an existing PDF by merging them
Create new PDFs from pages extracted from existing pages
Edit minor textual errors by adding or deleting text
Move, delete, resize, or scale PDF pages
Modify PDF pages by adding images or shapes
Creating Informative Presentations
When working to complete your way through a course, there's no way you can go through the year without avoiding the assignment of presenting on a topic. And with that presentation, it's almost expected that you'll have visuals to accompany your discussion.
What better content to have in your presentation than data and information from your PDF research itself. And again, a PDF tool can help you there. PDF converter tools can help you convert PDF to PPT, making it easy to stitch together credible presentation slides.